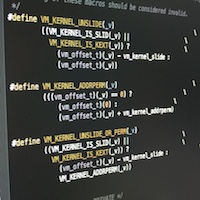 About Us
---
Antid0te UG is an international IT security company based in Cologne/Germany. We are specialised in identifying weaknesses and security vulnerabilities in desktop, web and mobile applications. Furthermore we develop security tools for use by researchers and end users.
We offer a full range of services. This includes vendor-independent consulting, security audits and training courses.
We possess specialised know-how in the field of MacOS/iOS.
Antid0te UG is also committed to the field of security research and our consultants are sought-after speakers at national and international conferences.