Training Unlimited Promotion 2023
---
Posted: by
Stefan Esser
  |  More posts about
Blog
Training
iOS
Userspace
Security
Fuzzing
MacOS
---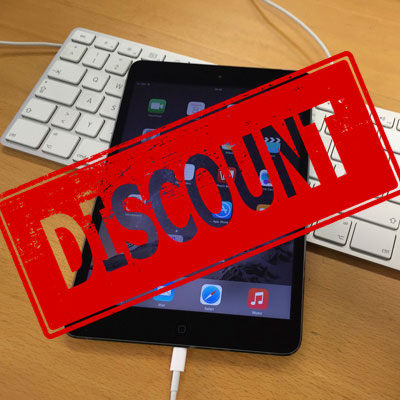 Instructor: Stefan Esser (Antid0te UG/Antid0te SG)
Promotion Date: 15th August - 24th September 2023
Venue: Online, Zoom
Language: English
We here at Antid0te have announced the online training courses for the rest of the year 2023. These are courses on four different topics ranging from iOS/MacOS Kernel Interals and Exploitation to iOS Userspace Exploitation and Fuzzing.
We have decided to give students another chance this year to get access to our special Training Unlimited Subscription. For the next 6 weeks we offer this special promotion that gives subscribers access to all four topics of our online training courses for the price of 2.5 normal training courses. Our four course set is the best way to get the full picture of working as security researcher in the field of MacOS and iOS security. Our courses might be offered multiple times per year and you can freely choose when to attend.
All of these courses are delivered online via Zoom and are recorded so that trainees who miss a session can re-watch it at a later date. The details of what and when and how can be found below.
If you have further questions don't hesitate to contact us via e-mail training@antid0te.com.
Training Courses
The Training Unlimited Promotion is valid for the following training courses:
On Demand Courses
As part of the Unlimited Bundle you get access to this on demand course after its release date.
Recordings
As part of the Unlimited Bundle you get access to this recording of a previous course as soon as you signup.
Live Courses (EU/NA timezone)
The following is a list of the live courses you get access to with the Unlimited Bundle.
Attention
Please note that this promotion is only valid for the training courses mentioned above. It is not valid for any in person training or online training courses offered via 3rd parties like conferences.
Please also note that Antid0te reserves the right to move the planned dates of training courses if the need arises. If this happens you will be notified latest 4 weeks before the planned date of a course and your subscription stays active until you had the chance to attend the specific topic.
Virtual Venue
The training sessions will be held via Zoom video conferencing. Training sessions will be around 5 hours per training day. In addition to that trainees will get access to a few hours worth of introductory videos.
Furthermore trainees get access to a Discord server that will be used to post information regarding the training and will be used to discuss exercises and their solution, unless those will be covered via Zoom.
All training sessions will be recorded and made available as videos until 15 days after the training. During that time trainees can rewatch sessions as often as they want.
Timezones
We offer our online training courses in the EU/North America timezone. Our courses are however recorded and can be watched indepent from the live lecture.
The exact timing of each training depends on daylight saving time and physcial location of the trainer at the time of the training. Please check each training separately for its timing.
Pricing
We offer the following rates for this special training promotion.
| | |
| --- | --- |
| EUR | 11.250,- EUR |
| SGD | 16.250,- SGD |
| USD | 12.500,- USD |
Payment will be possible via international bank transfer or via credit card featured by STRIPE. Please note that we will usually charge EU customers in EUR and the rest of the world in SGD. On request we can charge in USD.
Register
If you have further questions or want to register for this training please contact us by e-mail training@antid0te.com.
In-House Training / Conferences / Additional Trainings
If you are interested in this training, but want us to perform the training for your people, want to feature our training at your online conference or would just like to know if we provide the training again at a later time please contact us by e-mail training@antid0te.com.